Fanendo Adi : Champions League Is Like Playing The World Cup
Published: September 16, 2013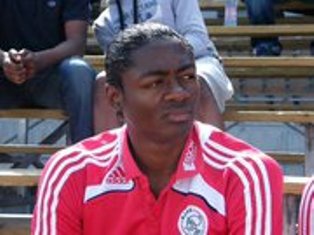 Fanendo Adi can not wait for Tuesday's Champions League clash against Juventus.
It will be great for the attacker to play against some of the best teams in the world as FC Copenhagen are in the same group with the likes of Juve, Real Madrid and G
alatsaray.


" Champions League is like playing the World Cup at club level. There are high expectations from everyone.


" It
's tournament, which will show off. We will show that we are a good team. I expect we fight the best we have learned
,"Bold.dk citing FCK TV quoted Adi as saying.
FC Copenhagen will confront Italian champions Juventus on Tuesday.
Juventus arrived the Danish capital on Sunday night, and coach
Antonio Conte named
Andrea Pirlo, Carlos Tevez and Gigi Buffon
in his squad.