Fanendo Adi : Biggest Game Of My Career
Published: September 17, 2013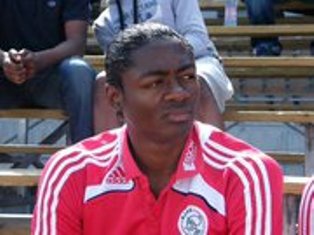 FC Copenhagen picked up in mid-August the Nigerian striker Fanendo Adi from AS Trencin.
The 22-year-old player has already netted twice in three games for FCK, so the Nigerian is very confident ahead of Tuesday's meeting with Juventus in the Champions League.
"It's a great feeling for a footballer, it's almost like playing the World Cup.
"It is the highest, to be achieved at club level, and we are ready for the challenges. I very much look forward to getting started,"Fanendo Adi told
bold.dk
.
He added : "We all know that the Italian team is extremely strong defensively.
"But they still have only 11 players on the field, like us, and I am ready to throw myself into dueling. It will be the biggest game of my career."
Fanendo Adi is expected to be named in the starting lineup as top striker.