Fanendo Adi Fined 135 Euros For Violating Aliens Act
Published: September 20, 2013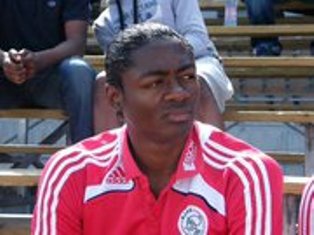 Scandanavia powerhouse FC Copenhagen have been fined for fielding the Nigerian attacker Fanendo Adi in their league match against FC Vestsjælland back in August despite the player not having a work and residence permit.
Bold.dk with reference to sn.dk says Copenhagen Police have imposed a financial sanction on Parken Sport & Entertainment, the company behind FCK for violating the Aliens Act in aggravating circumstances.
As a result of the infraction, FC Copenhagen will have to pay 20,000 Danish Krone (equivalent of 2,700 euros) to the authorities.
Not only was the club sanctioned as Fanendo Adi was fined 1,000 Danish Krone or 135 euros.
Note that Fanendo Adi's missing paperwork is now in place, and he has gone on to feature in matches against Viborg and Esbjerg.