Fanendo Adi Happy With Three Points
Published: September 22, 2013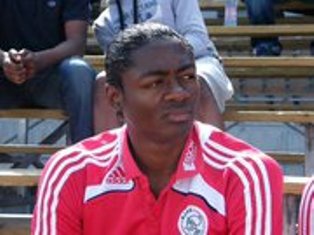 FC Copenhagen recovered from a goal deficit to defeat OB Odense 2 - 1 on Sunday in the Danish Superliga.
Fanendo Adi was in action for the capital club from start to finish, but failed to add to his tally of two goals in the league.
The victory means the UEFA Champions League campaigners have made progress in the standings. Though Adi was satisfied with the outcome, he believes there is room for improvement.
" We should at least work not to drop the ball in the middle, completely in the final home game, it's a situation in the middle of the field, which ends up giving them their goal.
" In the second half we came out with more aggressiveness, and we chased both the equalizer and the big comeback.
" So we are obviously very pleased with the positive outcome," Adi told the official website of FCK.
FC Copenhagen, ninth on the twelve team table, will play Brondby next Saturday.