Ideye, Haruna Get New Sporting Director
Published: September 27, 2013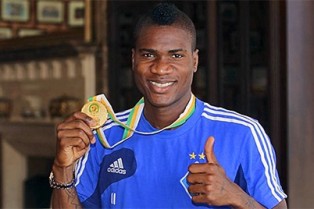 Dynamo Kiev attacker Brown Ideye and Lukman Haruna have a new Sporting Director, writes football.ua citing the official webiste of the capital club,
fcdynamo.kiev.ua.
Recall that on September 20, the assistant coaches - Alex Mickle, Andriy Bal and Yuri Romenskii - were dismissed after which the club president Igor Surkis said that they will work in the club structure.
Now, Alex Mickle returned to the position sporting director, a position he held before becoming assistant to coach Oleg Blokhin.
The Kievites, who are fifth in the championship, are guests to Vorskla on Sunday.
Photo Credit : fcdynamo.kiev.ua