Fanendo Adi: We Can Create Chances Against Real Madrid
Published: October 01, 2013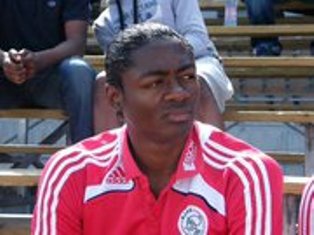 Nigerian striker Fanendo Adi believes FC Copenhagen can get a result against Real Madrid in the Champions League clash on Wednesday at the Bernabeu.
Bold.dk with reference to BT quoted Adi as saying : "Every defense has its own style. Everyone is different, so you must prepare for every opponent.
"Against Juventus, I had to play much of the game with my back to goal. They were big, strong and skilled."
He added: "Against Real Madrid will be different, I think. When you compare the two defenses, then there are many differences.
"Ramos and Pepe have a different approach to defense game than the Italians.
"It is obviously a difficult task, but I believe that we can create chances, even more than against Juventus."
Real Madrid showed no mercy in their first Champions League tie away to Turkish champions Galatasaray, who lost by 6 - 1.