World Cup Draw Rehearsal : Nigeria Drawn With Uruguay, United States, Croatia
Published: December 05, 2013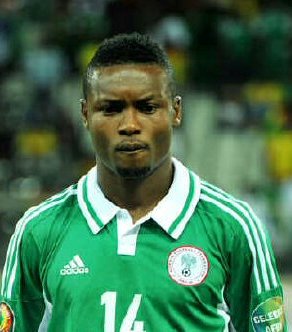 Fifa has conducted a rehearsal of the draw of the World Cup which holds on Friday, December 6 writes championat.com.
Famous footballers who had participated in previous tournaments took part in the draw.
Cafu distributed the groups with seeded teams, Zinedine Zidane - teams from Africa and South America - and Fabio Cannavaro - from Asia and CONCACAF zone.
During the rehearsal, the Super Eagles were drawn in Group B alongside Uruguay, United States and Croatia.
Rehearsed Draw
Group A
: Brazil, France, Australia and Italy
Group B
: Uruguay, Nigeria, United States and Croatia.
Group C
: Argentina, Russia, Ghana and Costa Rica.
Group D
: Switzerland, Chile, Japan and Greece
Group E
: Spain Ivory Coast, South Korea and England
Group F
: Colombia, Cameroon, Honduras and the Netherlands
Group G
: Germany, Ecuador, Iran and Portugal
Group H
: Belgium, Algeria, Mexico, Bosnia and Herzegovina