Pele Hails Nelson Mandela
Published: December 06, 2013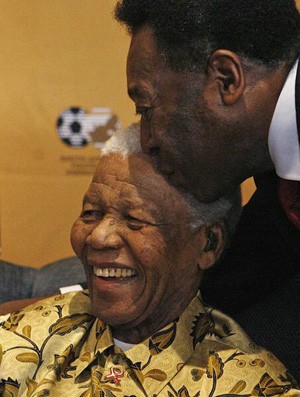 Brazil icon Pele has commented on the death of Nelson Mandela, who passed away on Thursday.
Through his official Twitter account, the three - time World Cup winner mourned the loss of the South African statesman.
"Today I am saddened too. Nelson Mandela was one of the biggest influences in my life.
"Was a hero to me, a friend and a companion in the struggle by the people and for world peace.
"Let us all continue his legacy with purpose and passion," Pele said on Twitter.
Pele has published a photo where he was shown kissing the former president of South Africa.
(Photo Credit : Globo/Twitter)
Latest News