William Hill Rates Bosnia Ahead Of Nigeria
Published: December 07, 2013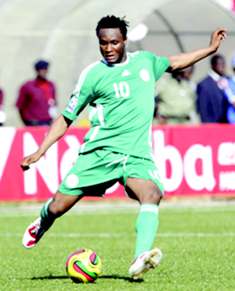 Immediately after the conclusion of the World Cup draw, William Hill, one of the most famous bookmakers in the world, announced the odds for the participating countries to win the tournament.
The most likely team to win the competition is Brazil with a decimal ratio of 4.00 followed by Argentina on 5.50.
Bosnia Herzegovina have been tipped to progress to the round of 16 after they were rated 151.0, ahead of African champions Nigeria who have a ratio of 251.0.
Iran is the least ranked country in the rating with 751.
The rating can be explained further. If you bet on Nigeria winning the World Cup, invest =N=1,000 and it comes to pass, the staker will pocket =N=251,000.
Photo Credit: National Mirror
Latest News