Brazil 2014 : Bosnia Coach Bans Players From Fooling Around With Women
Published: December 16, 2013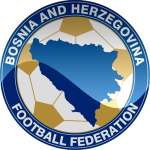 Bosnia-Herzegovina manager, Safet Susic has banned his charges from fooling around with women during the 2014 World Cup to be staged in Brazil next summer.
The Italia 1990 World Cup star made the declaration because he wants his players to be in peak physical condition throughout the duration of the tournament.
"As a player I also participated in two World Cups and we were quarantined, ie, women, friends and family were not with us," Safet Susic told Argentina based daily Ole.
Fifa has mandated all the participating countries to name their provisional roster latest May 13, 2014 while the final 23 man squad must be unveiled on or before June 2.
Latest News