Oguchi Onyewu Refusing To Give Up On Making United States Roster
Published: December 16, 2013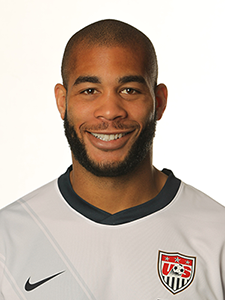 To improve his chances of making the United States World Cup roster, Oguchi Onyewu , then a free agent, penned a short - term deal with Queens Park Rangers.
However, since the arrival of the 31 - year - old defender, he has failed to play an official game in the Championship.
"(The contract is) just until the end of January. There can be an extension, but my main objective this season is to put myself in a position where I can compete to travel to the World Cup with the U.S. team.
"I feel as though, physically, there is nothing that would prevent me from that.
"It's a matter of finding a situation where I can find the minutes I need.
"Hopefully, the situation can turn in my favor in the coming weeks and I will have the opportunity to prove my worth to this team," says Onyewu to
Washington Post
.
Oguchi Onyewu has experience playing in the World Cup having represented Team United States in 2006 and 2010.
Photo Credit : fifa.com
Latest News