Bosnian Players To Pocket At Least 206,000 Dollars Each If Selected For World Cup
Published: December 30, 2013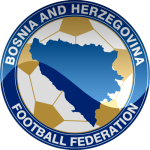 Bosnia and Herzegovina, who will play for the first time at the World Cup next summer, are entitled to prize money just like the remaining teams participating in the mundial.
For qualifying for the World Cup, Fifa will hand 1.5 million dollars to each federation and another 8 million dollars for participating in the group stage.
President of Bosnia Federation, Elvedin Begic has stated that the cash from the game's governing body will be shared equally between the federation and the national team players, that is in a ratio of 50:50.
"There are no secrets. FIFA will publish on its website what amount goes to each team.
"Prior to the start of qualifying, it was agreed that the distribution of the premium is 50% players, 50% for the union if we get to the mundial,
" says
Elvedin Begic to sportsport.ba.
The arithmetic is simple. Worst case scenario, if the Dragons fail to qualify for the knock out rounds, each player will get approximately $206,000.
This past weekend, manager Safet Susic met with Elvedin Begic in a relaxed atmosphere in Sarajevo to map out strategies for a successful World Cup.
Latest News