Odion Ighalo Set For Spell On The Sidelines
Published: December 31, 2013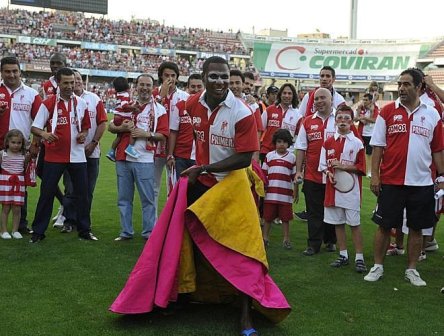 Odion Ighalo, 24, could spend at least the next three weeks on the sidelines after he ruptured the anterior horn of the lateral meniscus.
Granada have confirmed that their legendary attacker is injured but did not state the exact time he would return to the pitch until further tests are conducted.
When the former Flying Eagles skipper featured in the 3 - 1 loss to Real Sociedad on December 21, he was in good condition.
But he returned to practice on Monday complaining he felt pain in his knee.
Odion Ighalo has scored 7 goals for the Rojiblancos horizontales in all competitions this calendar year.