Egypt, South Korea Eyeing Up Friendly With Bosnia
Published: January 07, 2014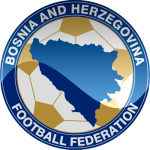 It is still unclear the identities of the National Team World Cup newcomers Bosnia will trade tackles with during the next Fifa free window in March.
According to sportsport.ba, the Dragons are scheduled to play two exhibition matches in March.
However, the Bosnia Federation is yet to make a decision on the sparring partners.
Friendly matches with Egypt and South Korea is being mooted after receiving proposals from the two teams.
African champions Nigeria will clash with Bosnia on Saturday, June 21 in the second round of matches in Group F.
Latest News