Victor Anichebe: It Is Always Nice To Score
Published: February 02, 2014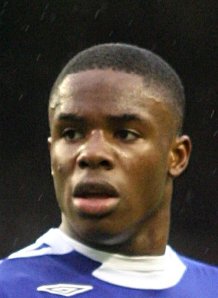 West Brom forward Victor Anichebe has revealed that a text message he received from an Everton insider motivated him to notch the equalizer against Liverpool on Sunday in the 24th round of matches in the Premier League.
The Nigeria international leveled matters for the Baggies in the 67th minutes after in- form Daniel Sturridge had given the Reds the lead after 24 minutes.
"I was sitting on the side itching to get on. I got a text from one of Everton's masseurs, Jimmy Comer, saying "help us do the Reds today .
"I felt I was going to come on and help the team, even though I wasn't playing from the start. It's always nice to score," Victor Anichebe was quoted as saying by metro.co.uk.
Victor Anichebe spent almost a decade at Everton before leaving the Liverpool based team last summer for West Brom.
So far, he has bagged 2 goals in 13 EPL appearances.
Photo Credit : topnews.in