ESPN NAMES VENTRA MEDIA GROUP AS ITS DIGITAL ADVERTISING REP IN NIGERIA
Published: March 13, 2014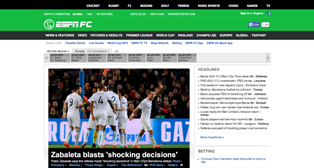 ESPN DIGITAL MEDIA CONTINUES GROWTH IN THE WEST AFRICAN NATION - LED BY ESPNFC FOOTBALL BRAND
ESPN, the leading digital sports brand globally, has appointed Ventra Media Group as its advertising sales representative in Nigeria, as ESPN looks to expand advertising sales solutions in West Africa's most populous nation.
Ventra Media Group specializes in delivering digital marketing and commercialization services for premium brands and rights owners in Africa.
Headed by CEO Daryn Wober, Ventra features a team with extensive experience in the digital media space who have worked across advertising, marketing and business development in emerging markets.
" We've got a fantastic, engaged and passionate sports audience in Nigeria, which is growing significantly and using mobile devices to connect with ESPN more and more," said Charly Classen, vice president and general manager, ESPN EMEA.
"We're excited to be working with Ventra now to try and deliver great solutions for brands that want to reach this emerging market and connect with its sports fans through our respected, industry-leading content."
Added Daryn Wober, CEO, Ventra Media Group "With the rapid growth of web and mobile usage, brands in Nigeria are increasingly searching for premium sites through which they can reach their target audience.
"We're pleased to be bringing a new opportunity to market in collaboration with one of the world's leading sports brands. Ventra's extensive relationships on the ground in Nigeria place it in a unique position to deliver value for content and technology companies such as ESPN."
The appointment comes as ESPN has seen success and growth across its global digital media business in 2013, closing the year again as the leading global digital sports brand.
Nigeria has been a part of that growth, with Nigerian sports fans logging nearly 828 million minutes and 116 million visits to ESPN digital media properties in 2013, led by the company's global football brand ESPNF
http://www.espnfc.com
About Ventra Media Group
Ventra Media Group is a digital marketing and rights agency that specialises in building sport and entertainment brands on digital platforms in Africa.
Founded by ex-senior executives from Perform Group, IMG and Octagon the business assists rights owners to generate revenue (advertising & sponsorship and subscriptions) from digital platforms and brands to connect with their audiences through engaging mobile propositions (concept, development, production and management). Clients currently include Chelsea FC, Nokia, Heineken, Gulder and DSTV.
About ESPN
ESPN International is a division of ESPN, Inc., which includes ownership - in whole or in part - of 24 television networks outside of the United States, 8 US television networks, the leading global suite of digital sports products that reach tens of millions of sports fans around the world every month who logged 154.5 billion minutes with ESPN digital media in 2013. ESPN
International business entities include television, radio, print, internet, broadband, mobile, consumer products and events.
Its variety of businesses allowing ESPN to reach sports fans across all seven continents.
ESPN is 80 percent owned by ABC, Inc., which is an indirect subsidiary of The Walt Disney Company. The Hearst Corporation holds a 20 percent interest in ESPN.
Latest News

Football News
24/7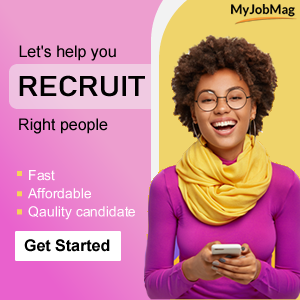 News Categories