Brown Ideye Buys Five Million Naira Rolex Watch
Published: March 20, 2014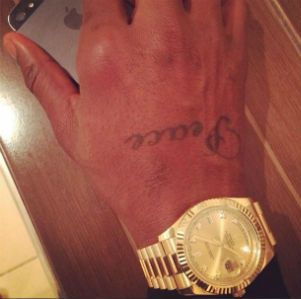 Dynamo Kiev forward Brown Ideye has purchased a new Rolex watch less than two weeks after his Ranger Rover Sport was broken into, with yet to be identified thieves making away with important documents.
The acquisition of the luxury wristwatch reduced his bank balance by US$30,000, equivalent of Five Million Naira in Nigerian currency.
And he took to his official Instagram account , ideye11_official to announce to the whole world with joy that he has bought a vintage timepiece.
"It not only shows the time, tells a story," Ideye said in a brief statement.
For accounting purposes, it should be noted that the Rolex wristwatch is expected to be used by the Nigeria international for over a year.
There is no impact on his balance sheet and does not increase his net assets at all.

Latest News