Kwara United Fans Attack Referee, Pummel Team Officials In Abuja
Published: May 11, 2014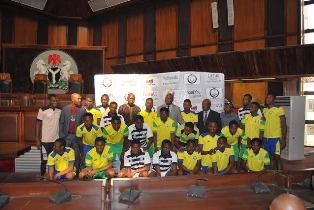 Caution was intentionally thrown to the wind at the Old Parade Ground in Abuja, venue of the crucial encounter between Supreme Court FC and Kwara United when fans and some team officials jointly battered Supreme Court FC Officials and confronted center Referee.
But for the timely intervention of policemen who were on alert at the match, the Referee who was subsequently whisked away would have been groaning in agony.
Trouble began when some fans of the away team left the official spectators' stand and attempted to force their way into the entrance of the pitch pointing accusing fingers on the referee.
An attempt by the policemen to calm the situation met stiff resistance from Kwara United fans who threatened to cause more havoc while the match was on with the away team holding the home side to 1-1 goal tally.
At this point, the Kwara fans who were caught on tape shouted "if we don't win this match, there won't be peace. Whenever your team come for return leg in Ilorin, we will make sure you will not return home alive."
Their continuous disruption which almost halted the match continued till when the home team went ahead to score in the stoppage time before Kwara United pounced on some Journalists trying to cover the game and subsequently beat up Supreme's Court's driver when they were on their way.
Their unruly behavior triggers up on Sunday triggered up similar occurrence in Jos when same Kwara United fans took to violence when their team lost to Plateau United few weeks ago.
Speaking after the Sunday game, Supreme Court FC's Coach who choose to remain all through said "this kind of violence will not help our football to grow. The match officials even took some decisions which I was against my players but I didn't retaliate.
"All the same, my players were matured in the whole process. If not for the effort of the security men here, who knows the worst would have happened. Fans who follow their team should be educated on the need to avoid violence anywhere they are whether home or away"
While the game lasted, Issac Itodo put the Abuja-based Supreme Court FC ahead of visitors in the 38 after converting Michael Peter's well calculated cross before the opponents capitalized on defensive error to equalize in the 85th minute.
It however took an intense resilience of the Apex Boys fought back to win the game 2-1 after Striker Eric Eric hit the bar before stoppage time.
Latest News

Football News
24/7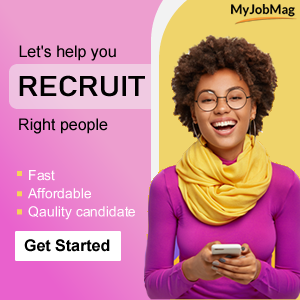 News Categories