Eddy Onazi Meets With Agent That Claims He Can Influence World Cup Games
Published: June 01, 2014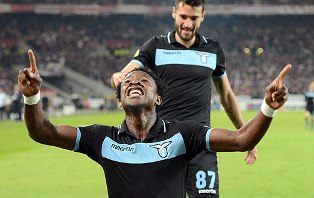 Ahead of the World Cup scheduled to begin in Brazil on June 12, an undercover reporter working for British newspaper,
The Sun
, has exposed a Nigerian football agent, Henry Chukwuma Okoroji , who claimed that he could fix the outcome of matches at the tournament.
Okoroji told highly respected investigative reporter, Mazher Mahmood, that he has recruited two Nigeria internationals that will assist him influence the outcome of games.
And Okoroji further admitted that he could arrange for a player to be yellow carded in exchange for 50,000 Euros while a penalty offense will cost him100,000 Euros.
During the meeting between Mazher Mahmood and Henry Okoroji, the later invited Eddy Onazi to enhance his credibility though the newspaper failed to mention whether or not the Super Eagles midfielder was part of the scam.
An influential Nigeria international, who has not been named, agreed to take part in the scam to influence World Cup games.
Latest News