Brown Ideye Maintaining Fitness During Summer Break
Published: June 05, 2014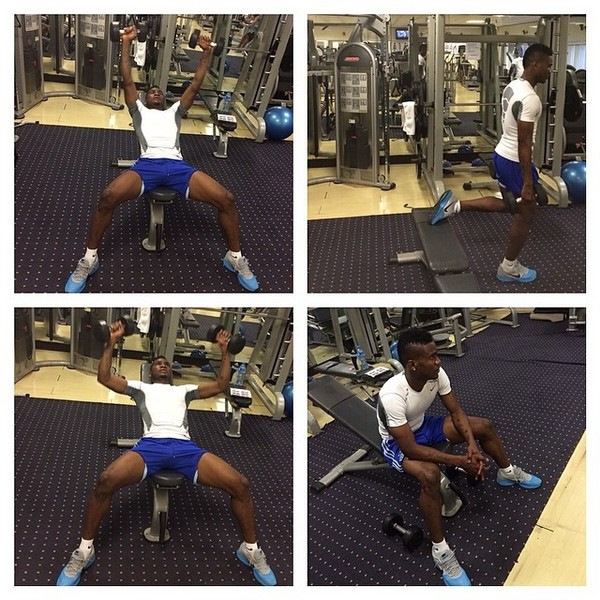 Dynamo Kiev forward Brown Ideye wants to be in top shape before the start of pre - season training, which is scheduled to begin on June 17.
The Nigeria international is practicing in the gym in order to maintain his fitness before traveling to Kiev to join his teammates in the around two weeks time.
He posted several pictures on his official Instagram account with the caption, "Morning Workout".
Dynamo Kiev players will have a medical examination 2 days after they arrive the Ukrainian capital, before leaving to Austria for a training camp until July 3 while the second one will end July 26.
The new Ukrainian Premier League season will start on July 26.