Godfrey Oboabona : We Are Going To Make Nigerians Happy
Published: June 07, 2014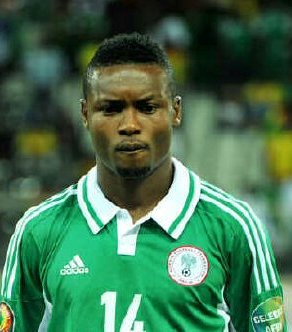 Rizespor central defender, Godfrey Oboabona, is playing safe and has refused to stick out his neck to predict the outcome of the meeting between Nigeria and Team USA in Florida on Saturday evening.
Earlier opposition might have been a tough nut to crack, but Nigeria have now gone four matches without a win since that 2 - 0 win over Ethiopia last November in their final World Cup qualifying fixture.
"I am looking forward to a good game against the United States because it is our last game before the World Cup proper.
"I can't promise victory against the USA because only God can promise you something and fulfill it. But we are going to do our best to make Nigerians happy.
"The team spirit in camp is great. We are enjoying our stay in camp. There is oneness and we know the importance of what is at hand," Godfrey Oboabona told SL10.ng.
The match between the two continental powerhouses is scheduled to begin at 1800 hours at EverBank Field (Jacksonville, Florida).
Latest News