Stephen Keshi : I Never Spoke To Anyone About Echiejile
Published: June 11, 2014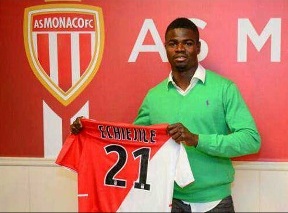 Nigeria manager Stephen Keshi has denied quotes credited to him by a local daily on Tuesday regarding injured Elderson Echiejile.
The newspaper had reported that he put his foot down, insisting that the Monaco defender should remain in the squad as he would be available for selection starting from the second group game against Bosnia and Herzegovina.
"I am pained that Echiejile, who is a very key member of the squad will be missing out after putting in so much but there was nothing we could do to hasten the healing process.
"We have spoken to the medical team and the NFF and we have agreed, so I was a bit shocked when I got a call from some of my friends back home that I insisted on an injured player.
"It's a fallacy because I never spoke to anyone about Echiejile," says Keshi.
Echiejile's replacement, Enugu Rangers winger Ejike Uzoenyi departed the shores of the country last night to join the squad in Brazil.
Latest News