Super Eagles Depart For Curitiba 1255 Hours, To Train This Evening
Published: June 14, 2014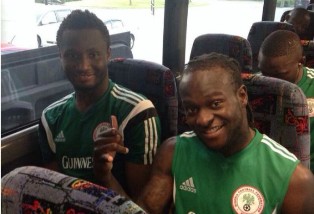 The chartered flight taking the Nigeria squad to Curitiba is now airborne after departing the Guarulhos International Airport, Sao Paulo at 1255 hours (1655 hours Nigeria time).
The distance of Campinas to Curitiba is similar to that of Lagos to Warri, meaning the plane should arrive its destination latest 1800 hours Nigeria time.
This evening, the squad will continue preparations for the showdown with Iran with another training session after taking some rest and having lunch at their hotel.
Per tournament rules, the Super Eagles will practice at Arena da Baixada on Sunday, a day before the meeting with Iran.
They are expected back in Campinas immediately after the game on Monday, June 16.
Latest News