Stephen Keshi Disappointed With Nigeria Fans
Published: June 24, 2014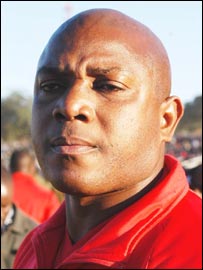 Manager Stephen Keshi is not pleased that majority of Nigerian fans including journalists wrote off the chances of the National Team following their match day 1 draw with Team Melli.
Slighted supporters took to social media to voice their displeasure over the Super Eagles faltering start to the World Cup, but started singing a different tune after the hard fought 1 - 0 win against Bosnia and Herzegovina this past weekend.
"It is unfortunate. It is very sad to know that some people who were born in Nigeria, living in Nigeria do not support the national team of the country itself.
"I have nothing to say to these people, they can only regret being so and not to support our team.
"For those who cheer for us, I just thank and ask you to continue supporting and praying,
" Keshi said.

Nigeria will advance to the knock out stages of the World Cup for the first time since 1998 if they avoid a loss to already qualified Argentina.

Latest News