Argentina Will Not Treat Nigeria With Kid Gloves - Coach
Published: June 25, 2014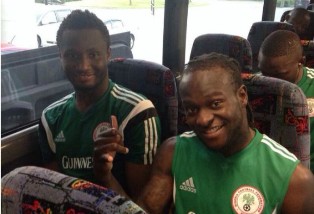 Argentina coach,
Alejandro Sabella, has admitted that his squad will have to raise their game when the confront Nigeria on Wednesday afternoon, as he believes that the African opponents are dangerous.

The two - time champions have booked their passage to the next round of the World Cup, but hope to avoid France in the next round by getting at least a draw from their last Group F game with the Super Eagles.


"They are fast in the attack, who throw everything. It is a team that has a physical power. Most Africans are strong and have a way of playing that we need to always be very careful.


"

When you get the ball to attack, be physical. May not have the same attitude as Iran, it is a matter of philosophy,
"
Alejandro Sabella.

Meanwhile, Barcelona superstar Lionel Messi will take to the pitch this afternoon wearing special boots given to him as a birthday present on Tuesday.


Latest News