Stephen keshi : Michael Babatunde To Undergo Surgery Today
Published: June 25, 2014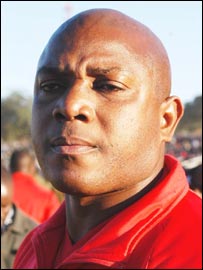 Speaking at a press conference immediately after the 3 - 2 loss to Argentina, Stephen Keshi has confirmed that Michael Babatunde will no longer feature at the World Cup, as the winger is expected to undergo surgery.
"
I
'

m not sure.
I think he broke his hand.
He will do surgery now, as we speak.
"

Not sure if it will be able to participate more in the World Cup.
Not a good thing,
" Stephen Keshi told reporters.

The Volyn Lutsk winger cum striker was rushed to the Mae De Deus Hospital while the game was taking place.

The 21 - year - old will not return with the rest of the squad to the team base camp in Campinas this evening.

Latest News