Ore Hosts Maiden Ondo National U-14 Soccer Tourney
Published: June 28, 2014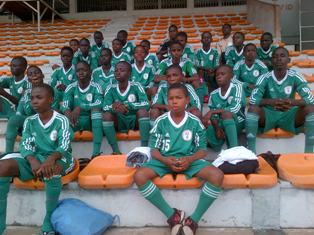 The city of Ore would be agog during this long school vacation when pupils from all the states of the federations would converge in the town to participate in National Under-14 Soccer Championship organise by A Square Sports International.
The maiden soccer event tagged 'Ondo Unity 2014' is being sponored by Dr. Omikunle Emmanuel who is the Chairman of National Association of Proprietor of Private Schools, Odigbo Local Government chapter.
The motive of bankrolling the tourney according to the sponsor is to expose Ondo pupils especially from Ore town to their other counterpart from every part of the country and to positively engage them during the long school vacation.
He however, promised other pupils that would be coming to Ore for the first time for the tourney a memorable experience and mouthwatering incentives, while assuring them of good facilities and adequate security during the tourney.
"This event is to compliments the good works of our sports loving Governor, Dr. Olusegun Mimiko who has greatly developed the education sector of the State since he came into office" Omikunle added.
Latest News