How Katken Emerged As New Scribe of NFF
Published: July 09, 2014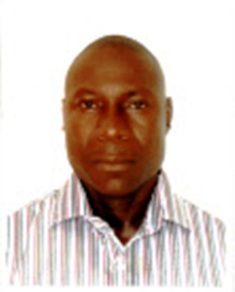 The ratification of Katken Longyir Lawrence who was born In Samlong, Shedam Local Government area of Plateau State on 07-12-1959 as the acting Secretary General of Nigeria Football Federation by the Congress was no an accident according to a reliable source within National Sports Commission.
The former Head, International, Interclub, Competitions manager and Executive Secretary, National League of the NFF was described as a level headed person who would never lobby for anything position but has vast experience, having managed most of the sensitive offices in the commission.
He had his primary education in 1968 to 1974. He later joined the prestigious St, Joseph' College Vom, Plateau and School of Preliminary Studies, Keffi, Nasarawa State for his secondary and Advance Level Certificate in 1974 - 1980.
While in 1981-1985, Mr. K, Lawrence had completed his University Studies with specialization in French language, bagging a B.A degree in French from the University of Jos, Plateau State.
He also went for professional courses in French language both home and abroad.
The new SG was once a professional teacher with vast knowledge and experience in administrative matters and Human Relations.
He was with St. Louis College, Jos between 1936 to 1993 and Centre for French teaching and documentation (C.F.T.D) also in Plateau state in 1991.
On 29th March, 1996 Mr. K, Lawrence was given an appointment as interpreter in French by the then Nigeria Football Association, now Nigeria Football Federation (NFF). He was confirmed on 3rd August, 1993.
Through promotion, he rose to the position of an Assistant Director, Administration, a position he holds until his appointment as acting Secretary General of NFF.
Latest News