New Kaduna United Supremo Garba Lawal Vows Sabo Babayaro MUST Return Stolen Funds, Pioneer Academy Used As Conduit Pipe To Defraud Kaduna State
Published: November 20, 2014
According to fresh evidence received by
allnigeriasoccer.com
, Pioneer Academy , a grassroots club run by the fraudulent ex Chairman of Kaduna United, Sabo Babayaro, was the conduit pipe used to defraud the indigenes of Kaduna State.
In a clear case of money laundering, conflict of interest and abuse of office, Sabo Babayaro in collaboration with his foster son, Emmanuel Babayaro, opened the academy in a bid to cover their tracks.
Sabo Babayaro, on the advice of his scouting team which includes Mohammed Suleiman of Liberty FM, acquires the economic rights of upcoming talents in Kaduna State for a nominal fee, by paying the coaches of their grassroots clubs a token fee, most times as little as =N=20,000 (Twenty Thousand Naira).
And when that is completed, Sabo Babayaro registers the youngsters at Kaduna United , and claims they were brought in from Pioneer Academy.
The sporting rights of the players are still warehoused at Pioneer Academy, so when they are sold by Kaduna United, automatically the funds are credited to the account of Sabo Babayaro.
Getting the clearance that will enable them represent their new teams was not a problem, since Babayaro had controlling interest in Pioneer Academy.
The transfer fees of players he discovered including Efe Ambrose, Reuben Gabriel and Emmanuel Bivan, totaling millions of Naira, were stolen by Sabo Babayaro when they joined new clubs.
Reuben Gabriel, now with Boavista, played for Kaduna United for two years, from 2007 - 2009.
In the midfielder's first season with the club, on loan from Pioneer Academy, Sabo Babayaro duped the Kaduna State Government by paying himself =N=500,000 and pocketed =N=2 million the following season.
To this day, Reuben Gabriel is being owed =N=1, 825,000 (approximately 9,000 euros) by Sabo Babayaro, being his balance of sign - on bonus.
Like father like son, Emmanuel Babayaro remitted only =N=175,000 to the Nigeria international's account, reneging on the =N=2 million he had earlier agreed to pay.
New Kaduna United supremo, Garba Lawal, a retired Nigeria international has sworn that Babayaro will face the music except he returns all the funds he stole from the team while he was chairman.
Photo Credit : thenationonlineng.net
Latest News

Football News
24/7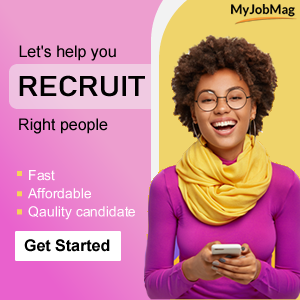 News Categories