Update On Missing Efe Ambrose Transfer Fee - Garba Lawal : The $70,000 Is NOT The Property Of Sabo Babayaro
Published: December 02, 2014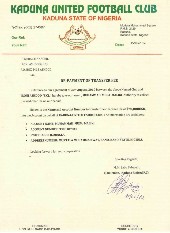 The General Manager of Kaduna United, Garba Lawal, has provided an update on the missing US$70,000 transfer fees supposed to be credited to the club for the sale of Nigeria international Efe Ambrose to MS Ashdod in 2010.
There is documentary evidence showing that the fraudulent ex chairman of Kaduna United, Sabo Babayaro, attempted to steal the money belonging to the State Government by instructing the Israeli club to transfer the funds to a personal account instead of a corporate domiciliary account.
Earlier, the dubious former media officer of Kaduna United, Suleiman Mohammed, had confided to
allnigeriasoccer.com
that the money was wired to Sabo Babayaro, but a document purportedly from Fifa has punctured that argument, if we are to believe it hook, line and sinker.
"The $70,000 is not the property of Sabo Babayaro. If they (MS Ashdod) gave him the money, they are wasting their time
, " Garba Lawal told
allnigeriasoccer.com
in a telephone conversation.
"
I have been in touch with NFF Secretary General, Musa Ahmadu and I sent the domiciliary account detail of Kaduna United to him, so I am waiting to know the current situation.
"
The retired Nigeria international continued :
"
Sabo Babayaro is wasting his time if he wants the money to be paid to him. He is not in charge of Kaduna United, it is not his team. He refused to give Ashdod the correct account detail and they refused to pay to an individual."
"When I joined Kaduna United, players did not have personal bank accounts. Each time they want to pay salaries,
they rent a hotel, call your name and you take your money.
"Every player must have his own bank account. It is unfortunate Babayaro ran the club the way he did because of his selfish interest.


"It is just a matter of time, things will change whether I remain at the club or not.
"
Based on the judgement from Fifa, Kaduna United ought to have received a credit transaction alert of US$70,000 on or before November 27, but there is still no movement in the account as at the time of this report.

There are questions to be answered... Where did the money disappear to? After Celtic paid Ashdod $2.3m for the purchase of Efe Ambrose, why was the transfer fee plus sell - on clause figure not remitted?


Picture Caption : Sabo Babayaro instructing MS Ashdod to wire transfer fees to his personal account instead of Kaduna United
Latest News

Football News
24/7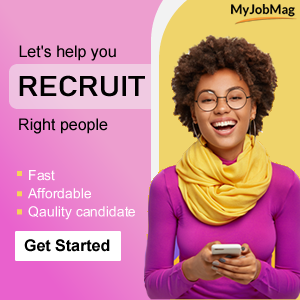 News Categories