Bayern Munich Star David Alaba Declares Himself Fit
Published: January 13, 2015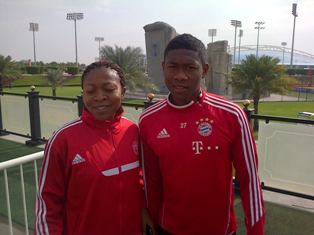 Bayern Munich defender David Alaba has declared himself fit for the resumption of the Bundesliga at the end of this month.
The 22 - year - old has started full training with the German champions after spending close to two months on the sidelines due to ligament injury which required surgery.
"Now I'm healthy and feel good. I look forward to the time when I can return to the field," the Austria international said.
Before going under the knife in November, David Alaba recorded 10 appearances in the top division.
The wing back has notched up 4 goals in all competitions this season for club and country.