Sylvester Igboun Says He Will Take Penalties Again Despite Miss Against Esbjerg
Published: March 09, 2015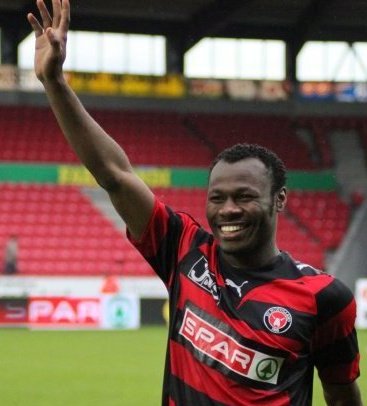 FC Midtjylland's 3 - 0 victory over Esbjerg on Sunday night could have been greater if Sylvester Igboun had converted a spot kick in the 65th minute.
The Nigerian attacker has insisted that the missed opportunity will not discourage him from taking penalty kicks for the Wolves in future games.
"I felt I did the right thing. The goalkeeper was gone, but I over-hit my end.
"If I am allowed, I'll take penalties again. This means nothing to me. I am mentally strong enough to kick back,"Sylvester Igboun said to Danish daily, Herning Folkeblad.
Sylvester Igboun has scored 8 goals in the Superliga this season.
Latest News