Agent Protests Osariemen Ebagua Two - Game Ban
Published: April 01, 2015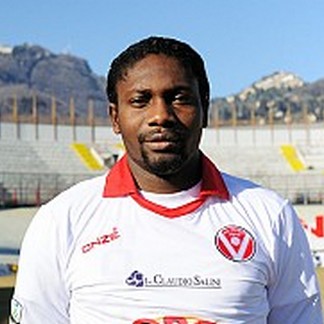 Sergio Battistini, who represents Osariemen Ebagua, has cried foul over the two - match ban handed to the attacker following his sending off against Pro Vercelli in the Serie B last weekend.
Referee Claudio Gavillucci first yellow carded the Nigerian in the eighth minute before he took the walk of shame 25 minutes later.
"The images speak for themselves. Both the expulsion and the subsequent disqualification of two games are simply ridiculous," said Sergio Battistini to Tuttobari.com.
Previously, Ebagua had not been sent off for any of the teams he represented in the last five seasons.
A winter arrival from Spezia, the 28 - year - old has scored 2 goals in 11 matches for Bari.
Photo Credit: forzaitalianfootball.com

Latest News