C.O.D United Ladies Share Spoils With Edo Queens in Lagos
Published: May 11, 2015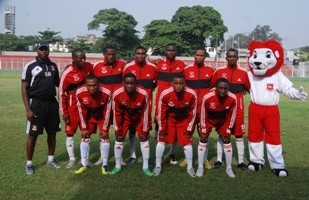 A well-taken penalty from Vivian Ikechukwu rescued Nigeria Women Premier League newcomers, C.O.D United Ladies from the brink of defeat to Edo Queens as they opened their campaign in Week 2 with a 1-1 draw at the Onikan Stadium, Lagos on Sunday.
After a drab and barren first half display, it was Chioma Umeozor that awakened the match in the 60th minute to put Edo Queens in front before Ikechukwu calmly slotted home C.O.D United Ladies' penalty as the game wrapped up.
Having shared their opening game points with visiting Nasarawa Amazons last Saturday, Edo Queens had come prepared to bully three points off their seemingly inexperienced hosts who have just been approved to participate in the league three days ago by the Nigeria Football Federation Executive Board and will now play their Week One match away to Sunshine Queens on Wednesday May 13.
But with both sides playing like nothing was at stake, the first half strolled by like nothing happened as neither attacks made any real threats to heat up action.
On one end, there was Ikechukwu dribbling her way to the promise land but her disappointing back pass-looking final touch was only cuddled by Edo Queens goalkeeper Monica Obot.
Then Onah Oluchi curled her 25-yards free kick from the left to the roof of the post.
While on the other end was United's Patience Dike blocking Uche Ndete from making her dangerous move.
The half however boring still featured counter attacks, especially on the part of C.O.D United Ladies who had more possession but it was all to an unproductive end.
Edo Queens started asking the questions from the first second of the second half, blasting two shots over the bar before C.O.D miscued their own chance of getting in the lead when Captain of the side, Blessing Okpe took a corner (the first of the second period) on 56 minute and Patience Dike headed goal-ward but Obot punched it away.
However, cometh the hour, cometh Umeozor and the visitors broke the deadlock on 60 minutes.
The attacking midfielder was at the end of a long cross - which was characteristic of Edo Queens style on the day - then her marker slipped to gift her a one-on-one chance which she gracefully embraced, sending the ball past C.O.D's goaltender, Yetunde Adeshina.
It was end to end action afterwards with C.O.D desperate to level proceedings and the Ann Chiejine-tutored side eventually got an equalizer from the spot in the closing minutes of regulation time after Agama Nkechi was brought down in the area.
Ikechukwu easily dispatched it to deny Edo Queens the away win they craved.
Latest News

Football News
24/7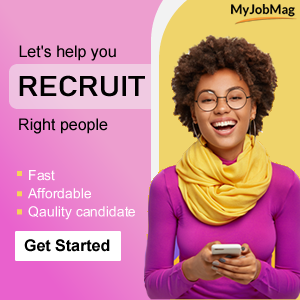 News Categories