Official : Stoke City Retain Peter Odemwingie; Alabi And Adeloye To Look For New Employer
Published: May 29, 2015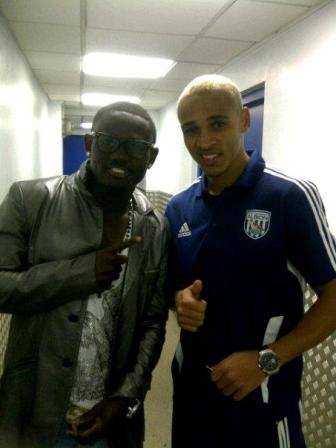 Through a statement on its official webpage, Stoke City has announced that the club has retained the services of striker Peter Odemwingie .
With the Nigeria international's current deal set to expire in the next one month, it means that he has been offered a new deal by the suits at the Britannia Stadium.
Due to a cruciate ligament injury, Peter Odemwingie could only make seven Premier League appearances in the just concluded season.
James Alabi and Tomi Adeloye will have to look for a new employer after Stoke City placed both on a transfer list.
The two Anglo - Nigerian players did not make a single appearance for the first team .