Women League Warns Rivers Angel Boss, Edwin Okon; Rewards Precious Edewor Of Osun Babes
Published: September 01, 2015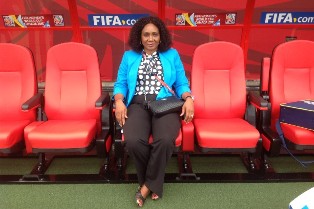 The Nigeria Women Football League has issued a strong warning to the Head Coach of Rivers Angels Football Club of Port Harcourt, Mr Edwin Okon over his unruly behaviour at match venues, especially in their last weekend
's
match against Nasarawa Amazons in Lafia.
In a letter signed by the League Secretary Emmanuel Adesanya, dated 31 August, 2015 addressed to the Secretary of Rivers State Football Association, copied to the Chairman of Rivers State FA and Mr. Edwin Okon himself, the letter read "we wish to draw the attention of the Chief Coach of Rivers Angels FC of Port Harcourt Mr Edwin Okon to the derogatory statement he made about the match officials that officiated their match, that is, Nasarawa Amazons vs Rivers Angels played on Saturday 29th August 2015 at the Lafia Township Stadium, Lafia.
"It was reported by the Match Commissioner that Mr. Edwin Okon made uncomplimentary statement about the whole officials especially the Centre Referee.
"The Nigeria Women Football League hereby warn seriously that such an unsportsmanly behaviour shall not be accepted from anybody either players or team officials.
"Please let the game of football grow in Nigeria," the letter concluded.
Meanwhile, the League Board will this weekend in Ede, Osun State reward Osun Babes striker Precious Edewor for been the first player to score a hard trick in the season.
She scored the goals against Ibom Angels in Week 1 of the 2014/2015 Football season.
The ceremony would be held at the interval of the Week 12 rescheduled match between Osun Babes and Confluence Queens on Sunday 6th September, 2015 in Ede.
According to the League secretary, Emmanuel Adesanya, "this is our little ways of rewarding excellence, and encouraing the players to put more efforts in the games. From next season, we hope to make it more consistent, where more players would be recognized".
Born on 4th of February, 1999, Precious Edewor hails from Isoko South in Delta State.
She started her football career with Delta Queens FC of Asaba in 2012/2013 season, and went on Loan to Edo Queen FC of Benin in 2014, before crossing over to Osun Babes in this current season.
She has scored seven goals in the league. Precious was the Best Young Striker of the Clara Oshiomole Memorial Cup in 2011, Most Valuable Player of Zenith Youth Cup in 2012, and the Nexton Sports Youth Player of the Year 2013.
Latest News

Football News
24/7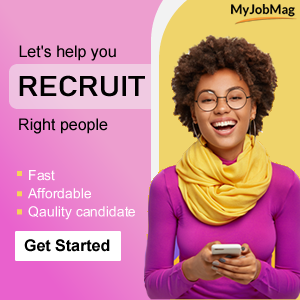 News Categories