Ondo Commissioner Assures Norway Bound Nana Babes of Support
Published: September 19, 2015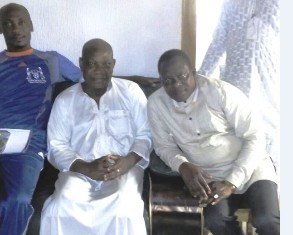 Ondo State Commissioner for Youths and Sports Hon. Bekeknimi Idihiarhi has assured the victorious female side, Nana Babes, the winner of the recently concluded National Under-16 Soccer Tourney held in Ore, Ondo State government's support towards it trip to Norway.
The women side who would be joining the Nigerian Women National Professional League next season earned a slot to represent Nigerian in an international competition slated for Oslo, Norway early next year after winning the female category of the national organised by 'A Square' Sports International.
The Ondo State Sports Commissioner who disclosed this to newsmen said that the girls have done Ondo State proud and should be encouraged.
The proprietor of Nana International Female Football Academy, the first of its kind in Ore, Ondo State, Prince Nana Simeon Olabode has also said the team would be visiting the Olugbo of Ugboland, Oba Fredrick Enitiolorunda Obateru to present the national laurels won for the region to the monarch in his palace
The tournament director of A Square, Akinkunmi Akinpelu said the Norway tour was part of benefits the team would enjoy for coming first in the tournament and the former President of Nigerian Union in Norway, Chief Tajudeen Akinyemi who is also a FIFA licensed Agent and former chief coach, Holmlia FC Norway has assured the team of itch-free trip to Norway when the event gets underway next year.
Latest News