Hamstring Injury Rules Peter Odemwingie Out Of Capital Cup Clash Against Sheffield Wednesday
Published: December 01, 2015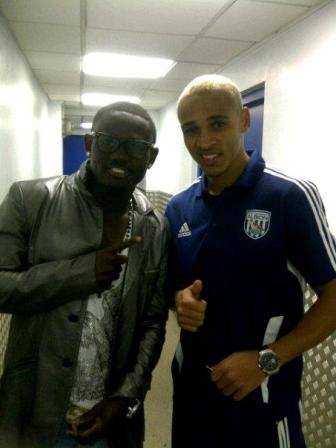 Peter Odemwingie will miss Stoke City's Capital One Cup Quarter-Final tie against Sheffield Wednesday on Tuesday due to injury.
The 34 - year - old recently sat out games against Southampton and Sunderland in the Premier League and it has now come to light that the experienced striker is battling a hamstring complaint.
If his appearance in an Under 21 Premier League fixture against Fulham on September 12 is not thrown into the mix, the Nigeria national - teamer has been involved in 4 games this season for the Potters in all competitions, racking up a meager 133 minutes of game time in the process.
Odemwingie was in action against Fulham in the third round of the Capital Cup and assisted Stoke City knock out Chelsea in the fourth round and would have made his sixth appearance in the competition if he was fit enough to face Sheffield Wednesday.
His contract with Stoke City will run out at the end of the 2015 - 16 season.
Latest News