Dilichukwu Onyedinma Commends Former Super Falcons Hero Maureen Mmadu
Published: December 13, 2015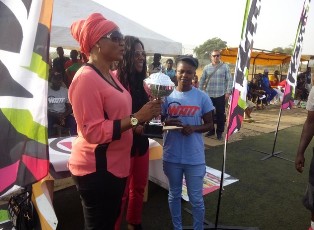 Former Chairperson of Nigeria Women Football League Chief (Mrs) Dilichukwu Onyedinma has commended the former Super Falcons player Maureen Mmadu for her efforts in ensuring that she empower the youths in the game of football.
Speaking at the weekend in Abuja, Mrs Onyedinma who was the Special Guest of Honour at the two day U-20 WATT Energy Drink Football Tournament organized by the former international for U-20 boys and girls in Abuja said the efforts of the former player who is now a Coach with a Norwegian Women team will never be forgotten by the youths in the country.
"The youths that are being given the opportunity today, would for ever be grateful to you. You have succeeded in bringing smiles to their faces, and we appreciate all your efforts.
"I want to use this opportunity to advised our international players to always remember their roots, and ensure that they give back to the society that made them what they are" .
Earlier, the convener of the tournament Maureen Mmadu was full of appreciation to the residents of FCT especially the Football Association for accepting her within a short period.
She promised that subsequent Christmas editions of the tournament would be organized in the Federal Capital Territory, while the Easter editions can be in other parts of the country .
"This is my little ways of saying thank you to all Nigerians that supported all through my career as a player, and still supporting me even now that I am a Coach.
"I am proud to be a Nigerian and there is nothing that I am today that is not through the efforts of all Nigerians" .
Maureen Mmadu who holds the record of playing for the country for 101 games, said that WATT Energy Drink tournament would be organized twice on yearly basis.
"This would give the youths the opportunity to be discovered and given opportunity to further their careers in the foreign clubs. I am the ambassador of the Energy Drink here in Nigeria, and we are expecting all necessary approvals from the relevant government agencies, especially NAFDAC before it would be in the market."
In the two day tournament played at the Area 3 playing pitch Abuja involving ten male teams and four female teams from FCT and its environs, Super Lions FC of Suleja, Niger State won the top prize of N100,000 and a trophy defeating FC Liberty of Jikwoyi Abuja on penalties, who won N50,000 and also a trophy.
The Civil Defense Women team won the Ladies category by defeating FC International Ladies by two goals to nil. They also won same prize gift like the men.
All the fourteen teams that took part in the tournament were kitted with various colours of the WATT Energy shirts.
Latest News

Football News
24/7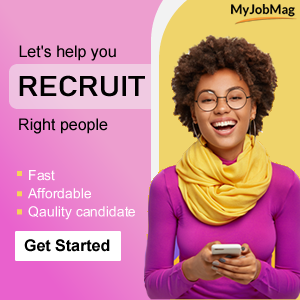 News Categories