Michael Emenalo Reacts To Dismissal Of Jose Mourinho
Published: December 17, 2015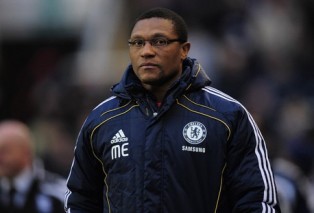 Chelsea technical director Michael Emenalo has commented on the dismissal of Portuguese manager Jose Mourinho by the powers that be at Stamford Bridge.
After 16 games in the English Premier League, the champions sit one point adrift of safety and the poor run of results was a result of tension between the coach and players, according to the Nigerian.
"The facts of the matter remain that Chelsea Football Club is in trouble," Emenalo told
Chelsea TV
.
"The results are not good. There obviously seems to be a palpable discord between manager and players. We feel it was time to act."
The retired Nigeria international has stressed that Chelsea were faced with a difficult decision to do away with Mourinho but had to wield the axe in order to prevent the club's situation from worsening.
"The owner is forced to make what was a very tough decision for the good of the club.
"Make no mistake about it, Chelsea Football Club, one of the biggest clubs in the world, is one point above relegation in the English Premier League. And that's not good enough.
"Anybody, any fan, who loves the club or has any affiliation with the club can understand this club is in trouble. Something needed to be done." he added.
Former caretaker manager Guus Hiddink is expected to take over from Mourinho until the end of the 2015 - 16 season.
Photo Credit : justchelsea.com