Odemwingie Regrets Trying To Force Move To Queens Park Rangers
Published: December 31, 2015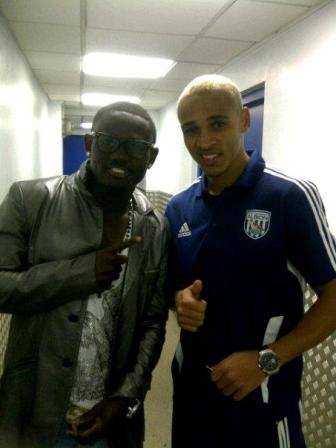 Stoke City striker Peter Odemwingie has regretted his actions in January 2013 when he tried to force a move to Queens Park Rangers while still on the books of West Brom.
The Nigeria international drove from Birmingham to London thinking that an agreement had been reached between the two clubs but Queens Park Rangers did not allow him enter the club premises.
"I didn't even know what to think; I was laughing and almost crying at the same time! I believed it was done, I had nothing to hide, " Odemwingie said to
Sky Sports
.
"When the cameras came, I didn't feel awkward to say "yes, this is where we are". Unless you see it on paper nothing is done, so that's why I said it's a 90 per cent done deal.
"They (West Brom players) were confused a bit and they knew I believed the deal was done. But then it was tough of course with the fans."
Odemwingie fell out of favour with the Baggies coach after the move to QPR fell through and made only seven appearances off the bench before transferring to Cardiff City in summer 2013.

Latest News