Guus Hiddink Praises Talented Chelsea Midfielder Obi Mikel
Published: January 04, 2016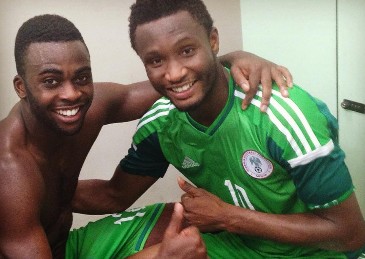 Chelsea interim coach, Guus Hiddink, has hailed the influence of Nigeria international John Obi Mikel in his side's 3-0 thrashing of Crystal Palace in the Premier League on Sunday.
The defensive midfielder has been enjoying a new lease of life since the arrival of the Dutchman at Stamford Bridge and has started the last two matches contested by the champions.
"He played very well as he also did in the previous games. He's the ideal player in my option to bring balance to the team,
" said
Hiddink.


"

If the team is not willing to defend well or have the right balance then you concede a lot of goals.


"

I thought John Obi can be one of the key figures in getting the balance back. On top of that the talented players can then explore their qualities.
"

Hiddink continued :
"

He can recover the radar. He knows the game very well. He knows where the strength of the opponent is and he knows exactly how to cope with that.


"

He has a very good eye, a very good nose, and a very good sense of where to recover.
"

Mikel, 28,
lasted the distance in both games against Manchester United and Crystal Palace and assisted goalkeeper Thibaut Courtois keep two clean sheets.

Latest News