Giwa FC Players Can Unilaterally Terminate Their Contracts, Says LMC
Published: May 21, 2016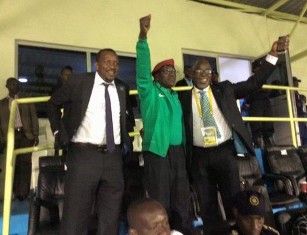 Giwa FC of Jos has been expelled from the Nigeria Professional Football League (NPFL) for multiple infractions of the Framework and Rules of the NPFL, particularly for violation of B13.28 which prescribes expulsion from the league for any club that fails to honour three matches cumulatively within a season with no acceptable reason to the League Management Company (LMC).
The LMC in addition to ordering a forfeiture of all funds due Giwa FC from the LMC, it also invoked Rule B13.66 to make pronouncements protecting the players of the club by granting them waiver to terminate their contracts with the club for 'just cause' or 'sporting just cause' and releasing them for contracts with other clubs during the on-going season.
"Pursuant to Rule B13.66 of the League Rules and without prejudice to the agreed written terms of their respective player contracts, nothing shall preclude Players hitherto registered by Giwa FC from the unilateral termination of contracts for 'just cause' or 'sporting just cause' as the case may be, and from being contracted to and registered by other Clubs", the Summary Jurisdiction notice stated.
The LMC said it would further review with a view to setting up a social safety net to mitigate any consequential hardship, "the matter of registered players and officials currently contracted to Giwa FC - particularly those who may have played at least 50% of its league matches in the current season and whose player contracts and potential earnings may have been brought to jeopardy on account of this decision".
Harry Iwuala, Media Office LMC