Why Nigeria National League Side Slashed Players Salaries By 40 Percent
Published: August 02, 2016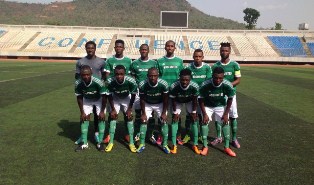 The management of Kogi United football club has placed its players on reduced salaries following their disappointing 0-2 loss to Shekarau Babes FC in Kano on Saturday.
In a statement released by the club's chairman, Abdul Sule, it said the measure to slash the players' salaries by 40 per cent became necessary as they are becoming comfortable with the club's treatment which has not reflected in their recent performance.
Sule said his management through the state government has been encouraging the team with a near perfect welfare package despite the current economic challenges facing the state.
Sule however said the development would remain until the boys step up their games and put Kogi United back to where it belong.
"This step is necessary for the boys as they've not been living up to expectation, their recent performance in the league calls for worry which demand for them to sit up," begin the former Stationery Stores striker as quoted in the statement.
"We are doing everything for them to be in better condition, you understand the present situation facing the state economically.
"Kogi United is one of the clubs in the country that's not owing its players but if they are not justifying the treatment, such action is needed," he said.
Kogi United are currently sixth on the group A1 log having garnered nine points.
Wale Mustapha