Liverpool closing in on COLE
Published: August 15, 2010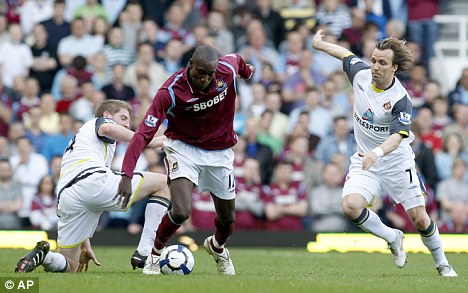 Liverpool are closing in on West Ham United striker Carlton Cole.
Manchester City's £23million capture of Mario Balotelli could set off a transfer merry-go-round which may end up with West Ham's Cole at Anfield.
The sale means Inter boss Rafa Benitez can bid for Javier Mascherano, with Barca also keen on the Argentina captain.
That, in turn, can fund a new Liverpool striker, with City's Felipe Caicedo West Ham's preferred replacement for Cole.