Match Fixing Scandal Rocks Nigerian Football
Published: June 04, 2017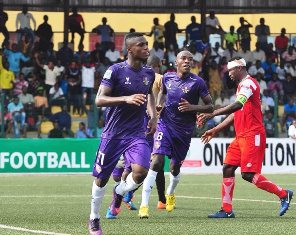 Bauchi-based referee Marcus Bwashi could face the wrath of football fans after it was confirmed he has been ordered to favour FC Ifeanyi Ubah by all means against MFM FC on Sunday.
A top referee Chief has been fingered as the mastermind of the match fixing scandal set to rock the match.
All is done in an attempt to aid FC Ifeanyi Ubah, who is in the race for the league title just like MFM.
The performance of some referees is "shameful" and that's the reason for the increasing cases of violence in Nigeria football.
The officiating is very poor. Nigerians can now see the reason why violence occurs in our stadia. Our referees are no doubt the major cause.
If referees do what is right, supporters will not be pushed to commit violence.
Violence could only end in Nigeria football if the officials were sincere.
We find that fascinating given that most controversial decisions in the Nigeria Professional Football League favour FC Ifeanyi Ubah.
And yet the perception remains and people will still ask the question: 'How much are referees paid to sweeten matches involving FC Ifeanyi Ubah?'
This is a clarion call to the Executive Committee of the NFF, NRA, NFF Referee Committee and Football Stakeholders to properly monitor the game between MFM and FC Ifeanyi Ubah in Agege.
There shouldn't be any form of controversy for this might portray football in this country as a script meant to be acted by arbiters.
Below are the match officials for the game between MFM and FC Ifeanyi Ubah:
Engr Omoife KG
Marcus B BA
Musa Musa BA
Kabiru Adamu KD
Adeola S KW
Julius Peter