Exclusive: NFF Set To Appoint Ex-Houston Dash Boss Randy Waldrum As Super Falcons Coach
Published: October 10, 2017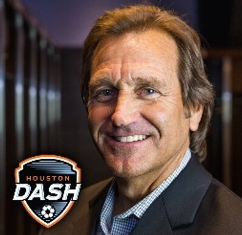 According to information gathered by
allnigeriasoccer.com
, the Nigeria Football Federation are set to announce the appointment of former Houston Dash manager Randy Jordan Waldrum as the new Nigeria Women's National Team coach in the coming days.
During the interview for the vacant position, the Nigerian Federation Technical Committee had ten options on the table including two foreigners, and it was unanimously agreed that Waldrum should be Florence Omagbemi's successor because of his maturity and technical competence.
Three local coaches have been selected by the Federation to assist Randy Waldrum in carrying out his duties.
Godwin Okon has been appointed as the first assistant coach, Super Falcons record cap holder Maureen Mmadu is the second assistant coach, while the goalkeeper trainer is Auwal Bashar.
It was also recommended that Justin Madugu should manage the U17 Women's National Team, the Flamingoes, and he'll be assisted by Ajuma Peter Otache and Queen Akpan, while Taiwo Tundun is the goalkeeper trainer.
The 61-year-old Waldrum, who was a midfielder during his playing career, previously managed Pittsburg State University, University of Tulsa, University of Notre Dame and Trinidad and Tobago (women) teams.
Nigeria Women's National Team/Super Falcons
Head Coach : Randy Waldrum
First Assistant Coach : Godwin Okon
Second Assistant Coach : Maureen Madu
Goalkeeper Trainer : Auwal Bashar
U17 Women's Team/Flamingoes
Head Coach : Justin Madugu
First Assistant Coach : Ajuma Otache
Second Assitant Coach : Queen Akpan
Goalkeeper Trainer : Taiwo Tundun
Ifeanyi Emmanuel
Photo Credit : houstondynamo.com