England Fear They May Face Nigeria In World Cup Group Of Death
Published: October 12, 2017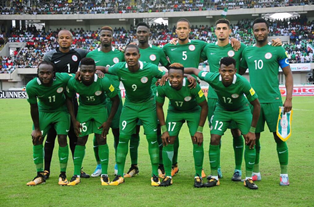 England could face Africa powerhouse Nigeria in next year's football festival, the World Cup, according to permutations done by
The Sun.
The Three Lions are set to occupy the 12th position when Fifa announces the latest ranking of national teams on Monday, which will place them in Pot 2 for the World Cup draw that will be held at the State Kremlin Palace in Moscow on December 1.
Hosts Russia, Germany, Brazil, Portugal, Argentina, Belgium, Poland and France are the top-ranked teams and will make up Pot 1.
The nightmare scenario, according to the British newspaper, is that England will be drawn alongside Brazil, Iceland and Nigeria.
England could not beat Nigeria when both teams faced off at Nagai Stadium, Osaka on June 12, 2002, despite the Africans taking an experimental squad to the tournament hosted by South Korea and Japan.
The Super Eagles outplayed England in a high profile international friendly at Wembley on November 16, 1994 but lost 1-0.
Ifeanyi Emmanuel