How Super Eagles World Cup Qualification Unified Nigerians In UAE
Published: October 12, 2017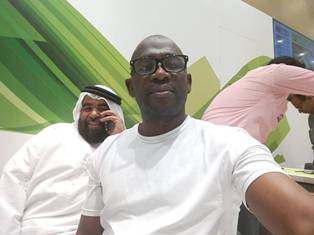 The proprietor of an Ibadan based soccer school; Prince Oluwole Ololade has described the early qualification of Nigerian' Super Eagles for Russia 2018 FIFA World Cup as a good omen for all stakeholders in Nigeria's football family.
The Frenage International Soccer Academy boss who watched Super Eagles clash against the Zambia in far away United Arab Emirate said the game brought every Nigerians from various ethnics tribes living in Dubai together in one accord, as they all pray for the success of the team with one language.
"It is unfortunate that our government still don't know how best to utilize the unification power of football which was evident around the world among all Nigerians especially here in UAE during the qualification of the Super Eagles at the expense of Chipolopolo.
"You can imagine how the Hausas, Ibos and Yorubas here came together to pray and celebrate our country before, during and after the match.
''No issue of IPOB, OPC or Arewa when to what concern the Super Eagles or any of our national team, we all want the unity and glory of our nation and football corroborated that for us", Ololade noted.
He added that after the match Nigerians went round the city of Dubai and Abu Dhabi in ecstasy to celebrate the early berth of the Super Eagles in FIFA 2018 Mundial with their Emirati people's friend that joined in solidarity. 
Olanrewaju Agiri