Crisis In Plateau State Football
Published: October 27, 2017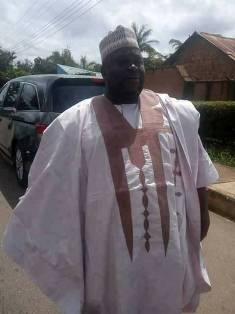 The case between a section of football stakeholders in Plateau State and the Plateau State Football Association originally scheduled to hold on Thursday at the Plateau State High Court sitting in Jos has been adjourned to November 4 2017.
Allnigeriasoccer.com
can authoritatively report that the Plateau State Football Association had filled a preliminary objection urging the Court not to hear the case as football matters are not taken to conventional courts but presiding Justice Arrom Ashom ruled against the objection.
The case was supposed to be heard but had to be adjourned as the Court couldn't sit for internal reasons.
The attorney to the aggrieved football stakeholders, Barr. Ahmed Garba told allnigeriasoccer.com his clients are urging the court to restrain Hon. Sunday Samson Longbap from parading himself as Chairman of the Plateau State Football Association as elections never took place in Langtang in 2014, rather it was a kangaroo selection process that was conducted in Langtang with absolute disregard to the statute books.
Barr. Garba also said his clients, who are ten members of the state football congress had written series of letters to the Nigeria Football Federation, NFF, but the Federation failed to act and they had no option whatsoever than to resort to the Law court.
The legal representatives to the PFA were not available for comments but in reaction to Barr. Garba's comments, Mr Longbap told allnigeriasoccer.com yesterday he and his board are willing to accept whatever judgement passed by the law-court.
It will be recalled that some aggrieved local football association officials had taken the Plateau Football Association to Court challenging their omission from the list of delegates ahead of the 2015 PFA elections which were held in a controversial circumstance.
The election had returned Sunday Samson Longbap as Chairman but the aggrieved stakeholders felt they were wrestled out of the process and are seeking justice.
It is believed that the stakeholders were deliberately sidelined as they were perceived to have unanimously agreed among themselves to vote Mr Longbap out of Office.
They are also maintaining the election was a farce and are calling for it to be annulled.
Ferdinand Mbum